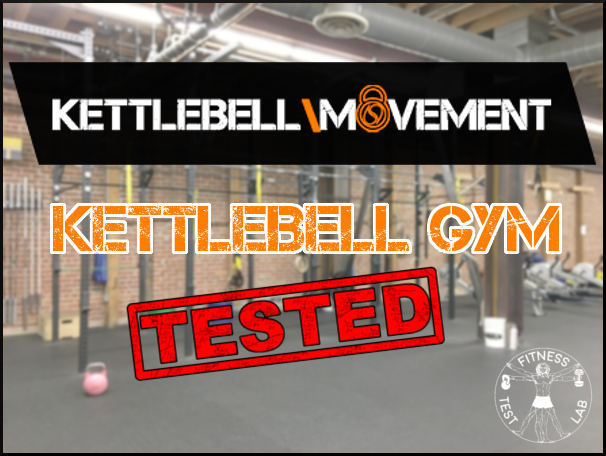 In case this is the first article of mine you've ever read, you should know I'm a big fan of kettlebells due to their effectiveness as a fitness tool. Last year I did a massive comparison review of several major kettlebell brands, and in that review I suggested Kettlebell Movement as a resource for instruction in basic kettlebell exercises. I discovered them when I was searching for information as a kettlebell newbie and I found the simple yet concise instruction provided to be extremely helpful.
In addition to the basic instruction, Kettlebell Movement offers an online Kettlebell Gym that provides advanced instruction and access to hundreds of kettlebell-specific workouts. Since I recommended them as a resource, I figured I should dig deeper to see what the online gym is all about.
Kettlebell Movement Review
I knew very little about Kettlebell Movement beyond having used their basic movement videos as a training resource, so I started by reaching out to them to see if they were interested in letting me put the online gym to the test. I heard back from Peter Hirsh, who is one-half of the two person team behind Kettlebell Movement. Peter handles the workout programming and video recording, and his wife Emily handles the underlying website technology. Peter was kind enough to set me up with an extended trial membership and I was on my way.
How it works
Once I had access to the Kettlebell Movement gym, I was impressed with how much variety and depth I found available to me. The Kettlebell Gym is essentially a self-paced online kettlebell training program with two main goals. First, help people learn how to use kettlebells effectively and safely through simple and clear instruction. Second, provide well-designed kettlebell workouts that can be adapted to nearly any fitness level.
An email is sent out to Kettlebell Movement members every Sunday morning with links to each daily workout Peter has selected for the coming week. The email is helpful because it tells me clearly what to expect each week, but most of the time I just use the member dashboard. The dashboard lists several important pieces of information:
Workout of the day – a short description of the equipment needed, type of workout, and duration.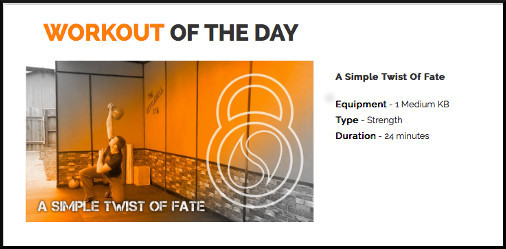 Progress level – Tracking of my progress in a skills level progression (more on the levels in the next section), along with a link to the next lesson.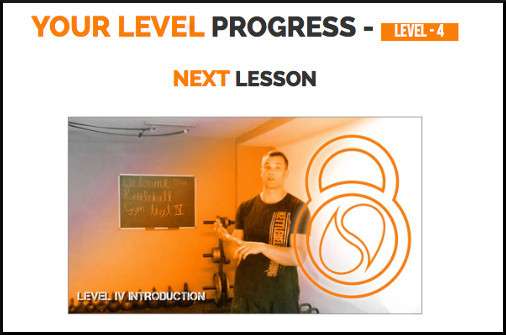 Weekly goals –  Tracking of my progress in hitting the weekly goal of accomplishing at least three completed workouts.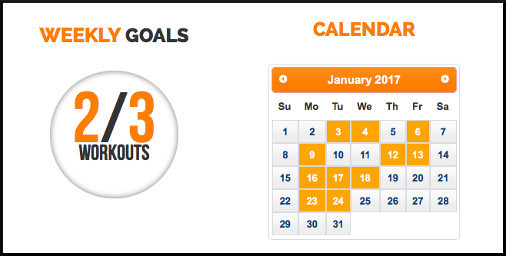 Everyone sees the same workout of the day, but the progress level and weekly goal tracking are unique to each member. Beginners can start by working through the skills levels before jumping into the workouts, but there's no need to complete all the levels before participating in the daily workouts. Conversely, anyone with an established kettlebell practice can jump into the kettlebell workouts right away and simply use the skills lessons as a review.
The level system
The Kettlebell Movement online gym program is organized as a level system, where every exercise or skill used in the workouts is grouped into one of six levels. The first level covers basic bodyweight exercises and techniques that need to be learned before even touching a kettlebell – skills like proper breathing, posture, stance, bracing, lunging, etc. Each level builds on the previous one, so the skills and techniques grow progressively more difficult as the levels increase.
The structure is very similar to a martial art training program, which I instantly found appealing. It's clear to me that a lot of time and thought has gone into how to structure the various kettlebell skills, as well as the programming involved in each workout.
I came in somewhere between levels 3 and 4, which cover the majority of kettlebell skills that can be done with one hand. Level 5 moves into dual-kettlebell skills, which I've yet to work up to.
Exercise programming
Speaking of workouts, there are literally hundreds of workouts available in the Kettlebell Movement system, structured in the same 6-level system as the skills. This structure provides an easy way to determine if you're ready for a particular workout. For example, if the workout is a level 3 and you've mastered all the level 3 skills, you're good to go!
The workouts are all in streaming video format, and since the Kettlebell Gym is entirely online a device with internet connectivity is required to access the content. I typically access the online gym through my phone web browser and play the videos at full screen. My iPhone 6S+ is big enough for me to be able to follow along easily, but it's possible someone with a smaller screen size might have difficulty following the videos from a few feet away. I think a tablet would be the ideal device to use for following along with the workouts. A laptop computer would work too, provided you have wifi access available.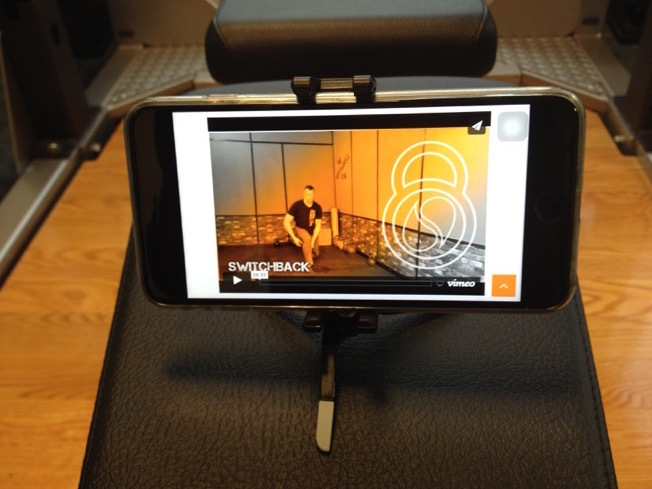 Pros
The Kettlebell Movement system is entirely online, which is nice because I don't have to physically travel somewhere to participate. I like that I can access the content anywhere, at any time. The majority of the time I access the workouts via my phone, which works just fine for me when I prop the phone in a Joby GripTight Micro Stand. It's also way better than a DVD program because the workouts are constantly changing, and Peter is frequently adding new workouts into the mix.
I also like the sheer diversity of the content. A new workout regimen is sent out every week via email, and if I don't feel up to a particular workout I can select a different one.  The flexibility is vast – I can choose from workouts I've previously marked as favorites, browse the list of available workouts, or search for workouts based on duration, type, and level.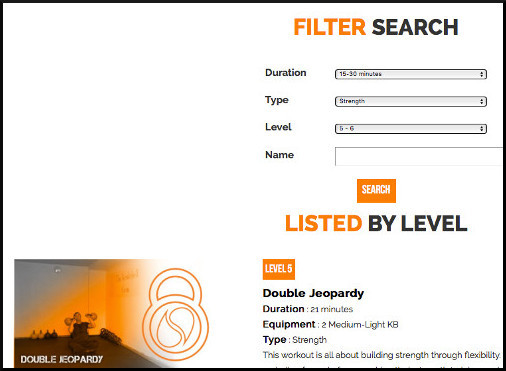 Peter's instruction is also very good. I've been able to clean up my technique considerably thanks to his clear and concise explanations. As a result, I've made more strength gains in the two months I've been part of the Kettlebell Gym than I had in the previous six months of self-directed kettlebell training.
The workouts are well designed and structured in a way that offers the right balance of strength, flexibility, power, and variety to keep me coming back on a daily basis. Peter performs all of the workouts himself, and he leaves nothing on the table in terms of effort. This guy works hard in his own workouts, and I'm continuously impressed by how he is somehow able to get through the workouts while still keeping enough breath to clearly explain what he's doing and why he's doing it.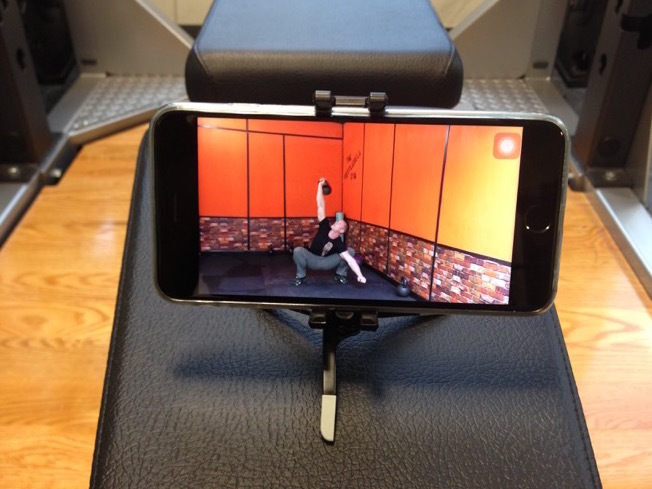 Another aspect I really like is the cost. The membership is extremely affordable, considering the sheer amount of programming and quality of instruction provided. At the time I write this, a monthly membership is $14.95, with significant discounts offered for 6- and 12-month signups.
They even offer a 7-day free trial period, where you get full access to the gym for a week.
This is a great way to try the gym out and see what Kettlebell Movement has to offer before deciding to take the plunge.  
Even though Peter set me up with an extended trial membership, I liked the Kettlebell Gym so much that I actually signed up and paid for a full year membership. Yes, it's that good.
Cons
There's a lot to like about Kettlebell Movement and the online Kettlebell Gym, but there are a few things you should be aware of if you're considering becoming a member.
The biggest con, if you can call it a con, is that you'll need at least three kettlebells to get the most out of the Kettlebell Gym.
Each workout focuses on one or more aspects of strength, power, flexibility, and endurance. To fully participate, at a minimum you'll need a light, medium, and heavy kettlebell. If you don't already have three kettlebells, consider one of the ready-made Kettlebell Kings kettlebell sets or build your own set if the weights in the existing sets don't work for you.
The fact that the Kettlebell Movement Gym is hosted entirely online is very cool, but it also means you'll need wifi access or risk blowing out your cellular data caps. Not a big deal, just something to be aware of.
The last nit I would pick is with the length of the free trial period. I don't think seven days is really long enough to get a full sense of what the gym has to offer. It took me two weeks to really get going, but once I did I was hooked and signed up for a full membership. I think a two week period would be more useful in helping people like myself see the full value offered.
Bottom line
To close out this Kettlebell Movement review, let me just say I really like what they are doing with the online Kettlebell Gym. It's a novel idea who's time has come, and it hits all the right buttons for me. It's accessible, affordable, and effective. I highly recommend the Kettlebell Gym to anyone looking for a general fitness program, as well as to anyone looking to go deeper in his or her kettlebell practice. Two thumbs up!
Bonus: Q&A with Peter Hirsh
Peter Hirsh, the founder of Kettlebell Movement, was kind enough to take time out of his busy schedule to answer some questions that I thought would be of interest to Fitness Test Lab readers.
Q: What is your background with kettlebell training and teaching?
A: My background in kettlebell training goes back fifteen years, when I found some DVD's from the founder of the Art of Strength and picked up a few kettlebells at a local off-beat sports shop. At the time, there was very little information on kettlebells and virtually no one in western gyms had heard of them or knew how to use them. I was instantly attracted to the shape and knew there was a world of possibilities that we hadn't fully understood quite yet.
I was at a point in my own personal workouts and with my career as a personal trainer to where I had become completely disillusioned by the whole "body building" methodology. The concept of muscle isolation and the use of machines for weight lifting became more and more absurd, the more experience and education I acquired on physical fitness. I had spent the year prior to my discovery of kettlebells training lifts like the deadlift, front squat, one arm dumbbell snatch and overhead presses and was fortunate to be able to work in the company of some of the brightest minds in these, the early days of functional weight lifting in America.
As a result, the movements involved in kettlebell training came quite naturally, and due in part to my background in martial arts, I was able to envision and follow a logical path of progressions to kettlebell mastery. Along the way, I have constantly studied many different philosophies from various masters of the kettlebell, and other functional and holistic disciplines.
Q: What are the benefits to be gained from working with kettlebells?
Training with kettlebells will make you strong in just about every way imaginable. Physically, they will improve your muscle mass, endurance, balance, coordination and flexibility. You will also become mentally much stronger as you learn the power that your body has to offer and overcome obstacles that would otherwise hold you back from your goals. The ability to take your health into your own hands, learn an art from that will make you a much more powerful (in every way) version of yourself is very empowering and that power will carry over to everything you do in life.
Q: How would you describe your training and teaching philosophies?
My training and teaching philosophy is first and foremost that every individual is unique and there is no such thing as a one size fits all solution to any aspect of health. What works for one person may not work for another, and your ability to achieve health in your life will always be limited or fueled by your ability to observe your own body and respond accordingly.
Q: What should someone new to kettlebells know before getting started?
There is a specific progression of exercises that you must follow, mastering each step along the way. Think of your body as a formula one race car (yes, yours) – your kettlebell training will be about teaching you how to drive that car. So much so, in fact that more than half of your strength gains will be derived from having greater control over what is already there, not from increasing your muscle mass or endurance.
Many people are compelled or even instructed (ouch!) to learn to kettlebell training by hopping in the metaphorical formula one car and taking it for a spin around the track with a few other (usually more experienced) racers. As a result, they get injured or don't see any results because they are training improperly.
The Kettlebell Gym and the level system is designed to teach people how to use the clutch, brake and turn signals one at a time and in a controlled scenario until they feel confident enough to progress at their own pace. Kettlebell training is a practice, much like martial arts, dance or a musical instrument and you have to start at step one and progress from there.
Q: What is the biggest stumbling block for people new to kettelbell training?
I think the largest stumbling block is not knowing where to start and often times being intimidated by kettlebell training. If someone can make it past that point, I see a lot of people struggle with good technique, even though they have been training for some time. This is either down to improper movement patterns or muscle tightness which seems to be very common.
Beyond that, I think finding balance in your training can be tough at any level. Many people have certain lifts they love and others they hate, which can make someone disproportionately strong or weak in a given area. If muscle tightness is a factor, often people will avoid that which they cannot do and never address a particular area of weakness.
If there is one pice of advice I can give to someone that has otherwise found the proper path for their own training, it is to work the areas of greatest tightness and least strength/range of motion until you find balance. This will usually involve corrective training for either your hip flexors or hip extensors (glutes/hamstrings) and often in the thoracic spine and shoulders too. Muscle tightness that restricts movement within "normal" range of motion is the number one pilferer of strength, and the biggest cause of injury.
Q: How do you decide which exercises to include in any given workout?
Every workout I provide is organized by difficulty, so the first step is to decide who the intended audience is going to be. There is a certain balance that I am constantly seeking in my workout library, where anyone of any level can find a workout that focuses on either flexibility, strength or endurance, through all seven of the "Primal Movements" (Bend, Squat, Lunge, Twist, Push, Pull, Gait).
Strength-based workouts are usually a progression of more and more challenging techniques as we progress through a workout focussing on a specific move. Flexibility-based workouts follow a similar path as strength-based workouts, but using exercises that demand greater range of motion. The endurance workouts are usually a mixed bag of the various lifts, allowing us to mitigate muscle fatigue by moving to a new muscle group while keeping the heart rate constant.
I am a huge fan of simple, simple, simple, but I also recognize the importance of mixing things up for two reasons: Continued results and variety is fun! Also, certain exercises go together well, other combos should be avoided at all costs, I try to express that to people and help them understand the programming I have in mind.
Q: How are the weekly workouts structured?
I put the weekly workouts together myself. Because there are six levels in the gym, the current schedule puts a level one through six workout on days one through six (Mon-Sat) of the week and a wildcard on Sunday. I choose the workouts for the current week based on the previous weeks' schedules. I want to provide a good balance of workouts that focus on one of the seven primal movements, as well as some that use many or all of them. If the previous week had a schedule with a bending and pressing strength training workout, the current week will likely have squatting and pulling, for example.
Q: What is your martial arts background?
My martial arts background is Tae Kwon Do (Olympic Style) as well as various forms of karate and Muay Thai. I have also more recently gotten into Chi gong, although my teacher lives in San Diego and I live in Northern California now. I credit my strength with kettlebells/weight lifting to my martial arts background in many ways, mainly because of the flexibility it gave me.